Archive Page 7 – Graphic Chatter
News and information culled from the internet
January 2020
---
PUBLIC DOMAIN
Sources for public domain historical videos
Though most materials are public domain content, some videos may have usage restrictions, such as requiring attribution or prohibiting commercial use. Be sure to check the terms of use for each video before using it in your own projects.
---
21ST CENTURY COMMUNICATIONS
Message in a bottle floats from Nova Scotia to Bahamas beach - Accuweather-UPI
---
MODERN BATS
Bob Kane, the co-creator of Batman, died on November 3, 1998. He was born on October 24, 1915, in New York City, and began working in the comic book industry in the 1930s. Kane is best known for his work on Batman, which he co-created with writer Bill Finger in 1939, with some assist from Jerry Robinson.
Kane worked on various Batman comics throughout his career, and was also involved in numerous Batman-related television shows, movies, and merchandise. Kane was inducted into the Eisner Awards Hall of Fame in 1996, and though has become a controversial figure in recent decades because of arguments over the true percentage of creative input between Finger and Kane on the creation of the multi-billion-collar earning Batman character, Kane is nonetheless widely regarded as one of the most influential and important figures in the history of comic books. Bob Kane was born on October 24, 1915, in New York City, New York, United States. His birth name was Robert Kahn, and he was the son of Eastern European Jewish immigrants.
---
THE FUTURE
Schools banning ChatGPT for the obvious reasons – WRAL
---
MODERN TRENDS
Younger and younger people are getting cosmetic surgery procedures in order to look more like their filtered profile images used on social media – Kathimerini [Greek]
Isn't this just a radical extension of the concept of using makeup in general?
---
HEALTH
Food Hazards: Link seen between processed foods and cancer
Article at UPI MSN
200,000 adults, part of a ten year "observation" by the Imperial College London's School of Public Health, were found to have higher risks on brain and ovarian cancers, linked to consuming over-processed foods. Other health issues are described in the article at UPI which also points out the percentages for increase risk from "ultra-processed" foods. The article doesn't distinguish between "over-processed" and "ultra-processed" and it appears to mean the same thing.
---
Tashen - Feb 2, 2023: the Art book publisher (perhaps more accurately they're a coffee table book and fat mini-coffee table book publisher ) is having a very large sale – Tashen Sale Page
---
What will this mean later in tech design? Apple is losing its top designer – Seeking Alpha
---
Philatelics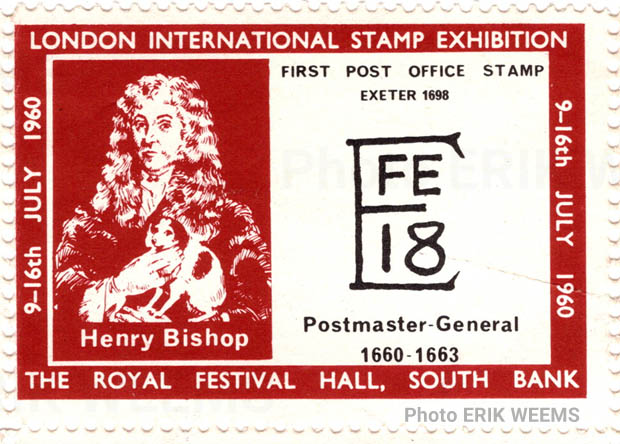 Apparently issued June 20, 1960 in anticipation of the July 9–16, 1960 London International Stamp Exhibition. Stamps like these were issued as souvenirs and for purchase at the events.
This stamp celebrates the Tercentenary of the appointment of Colonel Henry Bishop as the UK's very first Postmaster General.
The stamps show "Bishop's Mark" which are the world's first hand-stamped dating system for marking when a postal item entered the system. This idea (in 1661) was to help facilitate speedy delivery through the system.
---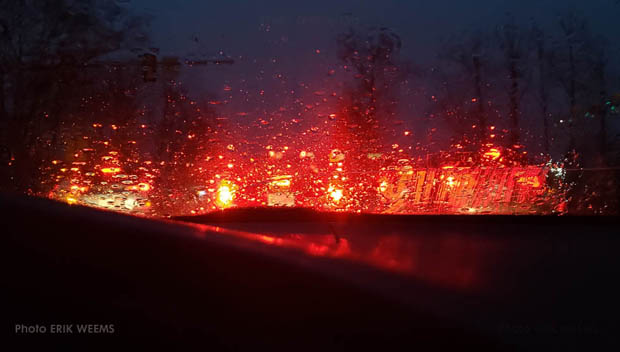 ---

---
Original page March 2023